Fashion
A BRAVE COMMENT TO CLASSIC LINES: HALEIA OVER EXPOSED COLLECTION
HALEIA brings the strong female silhouette of the 70's to today's metropolitan life in its Autumn / Winter 2021-2022 'Over Exposed' collection. In the 80-piece collection, which is inspired by women who are eco with their own rules and who are not afraid to take bold steps, both ready-to-wear and couture forms are presented together, accompanied by an accessory collection of approximately 60 pieces.
Presenting his new collection in a world he designed himself, HALEIA established this brave world inside an ice cave. HALEIA held its Autumn / Winter 2021-2022 digital fashion show in a world that it decorated with inspiration from these caves in which its crystals are found. Combining a strong and masculine texture like ice crystals with the feminine side of her designs, HALEIA also referred to the HALEIA woman with this contrast she created.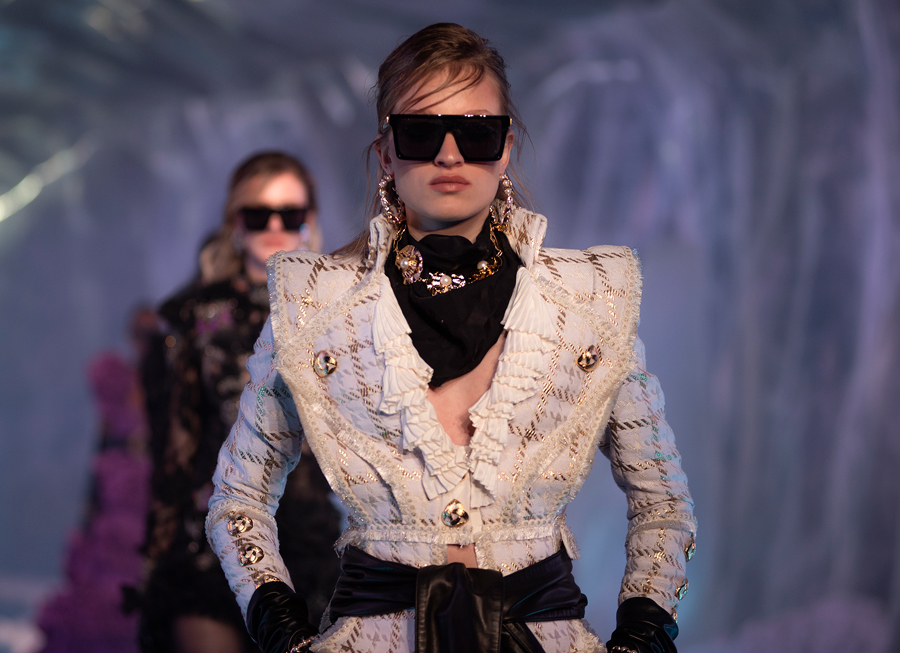 The digital fashion show, in which the emphasis on 'Over Exposed' was supported both in the designs presented and in this established world, presented a visual richness in world standards. In addition to the self-reflexive emphasis on HALEIA, the fact that ice caves are open to exploration for the world we live in, in a slippery and melting world, HALEIA's powerful designs gave clues to her power in this world and how to position it.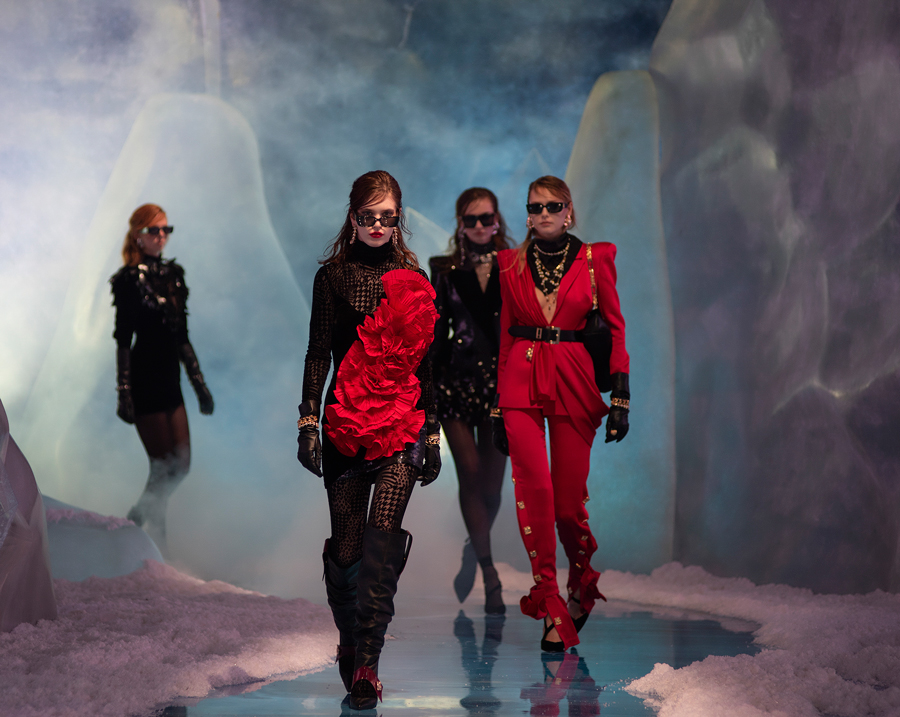 The focus of the identity revealed by HALEIA lies in combining the classic line with the 70s variability. Behind the irregular matching spirit of the period, HALEIA brings the crowbar pattern beyond the usual black and white with vibrant colors, while at the same time bringing together many rich elements such as monogram patterns, leathers, foil prints. The re-vision leather pieces are accompanied by 'one-of-a-kind' metal case and metal chain shoes, and flamboyant and luxurious accessories. Glam rock mini dresses, maxi puffy dresses, overalls, wide and reconstructive cut trousers, over-size jackets and many different forms adorned with three-dimensional details complete HALEIA's unique line. At the same time, two-sided, double-layered looks add extra dimension to the collection.
Others