Fashion
A SERIES OF CHATS ON WOMEN'S POWER WITH DONATELLA VERSACE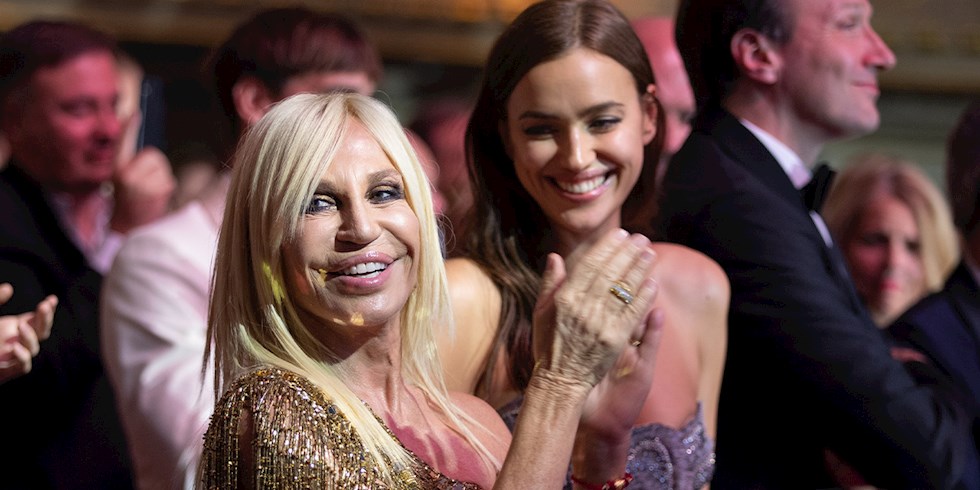 Versace, who started a project called 'Medusa Power Talks' on Tuesday, aims to increase the conversation around women's power. Calling on women and creatives, Versace invites to discuss the double standards they often have to contend with when expressing the role and power that power plays in guiding modern life.
Inviting models such as Irina Shayk and Precious Lee, which we saw on the Versace catwalks in previous seasons, as well as actress and model Indya Moore, photographer Lucka Ngo, activist Chelsea Miller and Nialah Edari, the Italian brand is organizing a comprehensive speech event. The names, who will appear in a pre-recorded interview series with Donatella Versace, will be seen on Versace's social media platforms from next week. Versace, who plans to continue the series in the Clubhouse application, will hold dialogue meetings simultaneously with interviews next month.
"The archetype of a strong person has changed forever. For me, being strong is above all the freedom to express yourself as you are, without fear, "says Donatella Versace." Power plays many roles in our daily life. Medusa Power Talks, featuring my amazing friends, will talk, examine and undoubtedly discuss what it means to be strong for us all in 2021. "I am passionate about providing a platform for voices that represent the future that I want to see and look forward to hearing their stories," he added.
Announcing the project with teaser videos on Instagram, Versace emphasized that the Medusa symbol, which has been an indispensable part of the brand for a long time, is not only an emblem but also a figure representing every woman. "Medusa is a woman who fits many powers, including the power of love. Medusa represents this for me: refusing to be defeated. Is Medusa in me? Yes, I feel like I'm Medusa, "Versace said, adding that the symbol of her brand is an important part of this chat series.
In another teaser video, "Being strong requires perseverance and requires a relentless and laser-focused vision of what you see yourself as," adds Shayk, in addition to "Do I want more power?" Who would not want that?" said.
Others