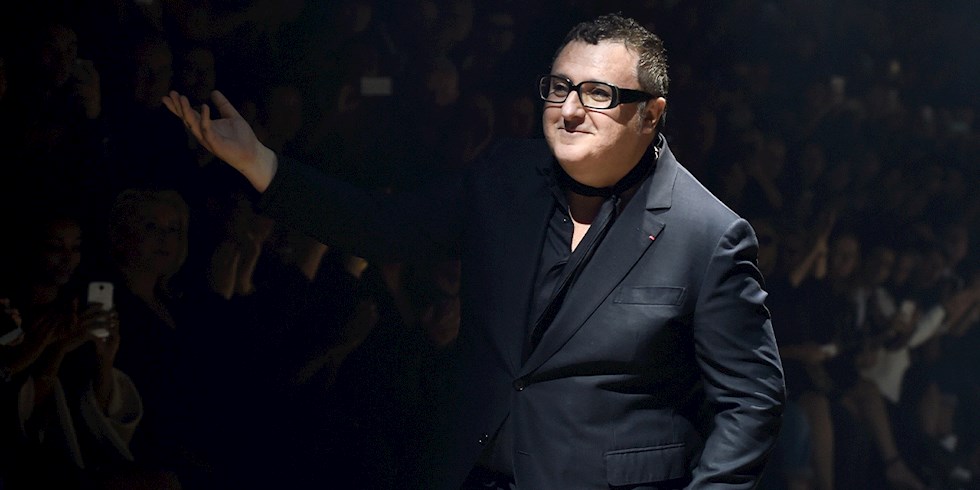 Fashion designer Alber Elbaz died on Saturday at the age of 59 due to COVID-19. Elbaz, who worked as the Creative Director of Lanvin between 2001 and 2015, made Lanvin popular again. Elbaz, who works in many brands such as Guy Laroche and Yves Saint Laurent, announced that they will establish a brand called AZ Factory in 2019.
Having partnered with the luxury fashion group Richemont, which owns brands such as Azzedine Alaia, Cartier and Chloé, Elbaz presented the first collection of AZ Factory in recent months. Confirming the news of Elbaz's death, Richemont founder and board member Johann Rupert said he was saddened by the loss of a close friend and the world's important talent.
"I lost not only a colleague but also a dear friend," says Rupert. "Alber has a well-deserved reputation as one of the industry's brightest and most beloved figures. Her intelligence, sensitivity, generosity and unbridled creativity have always impressed me. He was a very talented man with his extraordinary warmth and leaves an indelible impression with his unique vision, sense of beauty and empathy, "he added. Adding that Alber's career was a source of inspiration for him, Rupert said, "It was a great privilege to watch Alber realize his dream of" sensitive and smart fashion "in his latest project. Alber's broad vision of fashion blended traditional craftsmanship with technology, making women feel beautiful and comfortable. He carried out highly innovative projects aimed at redefining, "he said.
Elbaz, who has been struggling with Covid-19 for the last three weeks, continued his treatments at the hospital. Presenting the couture collection of AZ factoçry with its dynamic and young vision last January, Elbaz said, "I am very happy to have partnered with Richemont and created my 'dream factory' that focuses on providing clothing solutions to today's women. I am very excited to collaborate with good, talented and smart people and hope to have a lot of fun in this new adventure, "he said.
Born in Morocco and raised in Israel, Elbaz moved to New York in the early 1980s. Discovered by Ralph Toledano in 1996 and became the head of the Guy Laroche brand in Paris, Elbaz succeeded in making his name known to the world in a short time. It had passed to Saint Laurent.
Others