Fashion
ANOTHER DEVELOPMENT BY STELLA MCCARTNEY IN THE NAME OF SUSTAINABILITY!
Stella McCartney became the first luxury fashion brand to design clothes with Mylo, made by Bolt Threads. Producing vegan, sustainable and animal-free skin from mycelium, Mylo benefits from the endless edible root system of mushrooms. Combining deep science with luxury fashion designs, these two new wears showcase the next generation potential of fashion materials and pave the way for future developments. Stella McCartney, who started working with Mylo in October 2020, gave important feedback to the Bolt Threads team and explored their use cases.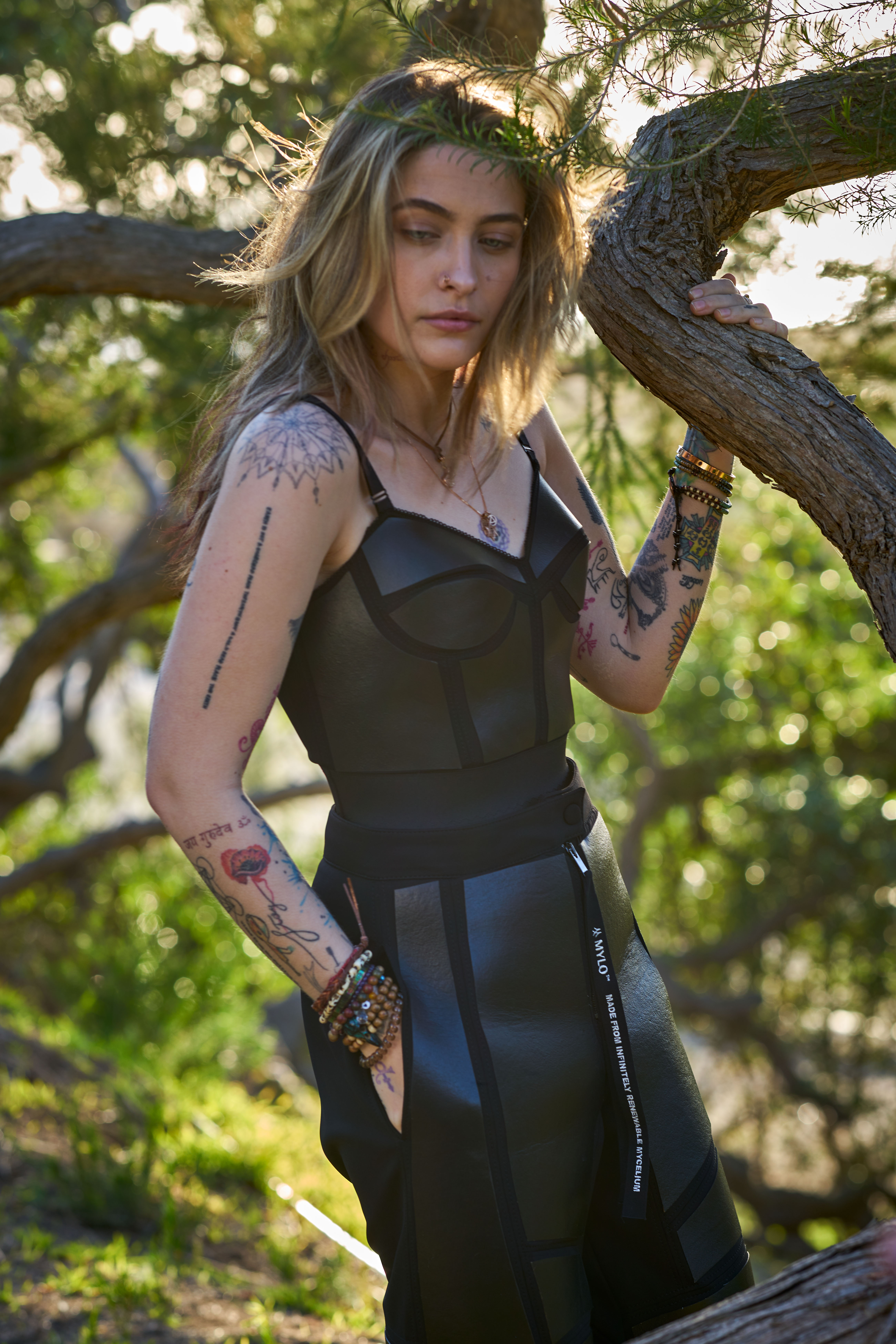 Paris Jackson wearing Mylo designs (Stella McCartney)
"I believe that my Stella society should never compromise sustainability with its desire for luxury, and Mylo gives us the opportunity to make it a reality. These rare and exclusive pieces share our vision of an innovative and rare fashion industry with Bolt Threads — not a system where our world and our living beings die, but an order in which our luxury materials are born much more sensitively and beautifully, "said Stella McCartney, announcing their new initiative.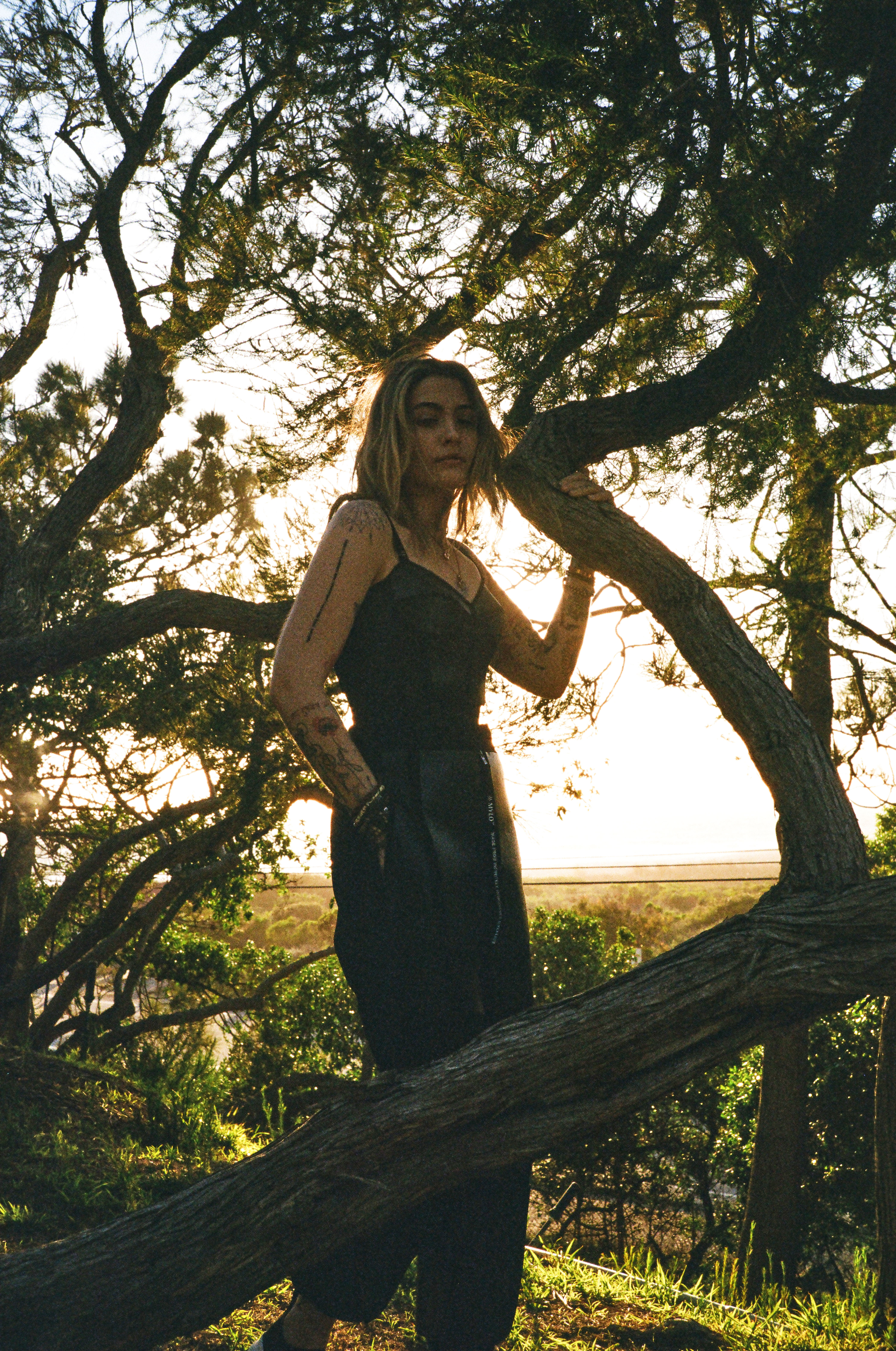 Paris Jackson wearing Mylo designs (Stella McCartney)
These two Maylo dresses, completely unique and ethical, consist of a black bustier top and trousers design reflecting Stella's effortless elegance, accentuated by the dilemma of her feminine and masculine attitudes. Designed with recycled nylon and mycelium-based material panels in the brand's London workshop, these outfits create an avant-garde theme that fits with McCartney's Spring 2021 and Fall 2021 collections. Exclusive Mylo designs, currently not available for sale, will be integrated into Stella McCartney's future designs.
Inspired by McCartney's 'A to Z Manifesto' collection presented in 2021, these designs bring a different perspective to the fashion industry. Stella McCartney, who has not used leather, fur or feathers since day one, aims to draw a conscientious path for the industry. Stella, who has been a partner for sustainable innovation since 2017, has been part of Bolt Threads' Mylo journey. Created at the Victoria & Albert Museum's 'Fashion From Nature' exhibition in 2018, the first Mylo design was a prototype of McCartney's iconic Falabella bag.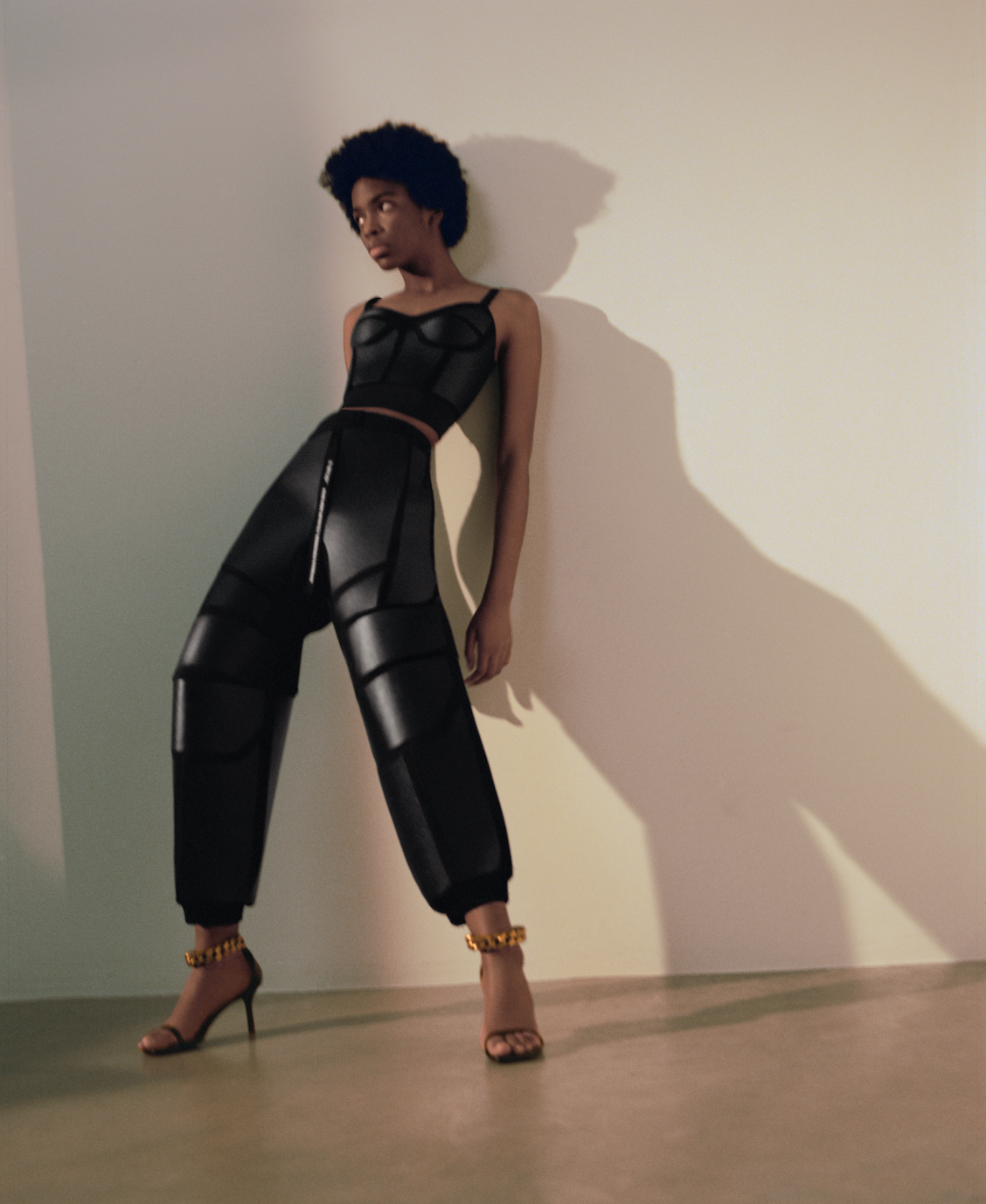 Bolt Threads and Stella McCartney Mylo designs (Stella McCartney)
Significantly similar to animal skin, but designed to reduce environmental impacts, Mylo is a biobased certified soft material that is predominantly made from renewable ingredients found in nature today. Mylo, fed with regenerative mycelium and natural resources, can thrive in nature in a billion billion. Bolt Threads scientists, who experimented in a lab to create Mylo, came up with those beneath the forest floor where mycelium grows best, with mulch, air and water, and an entirely new category of materials science.
This state-of-the-art process, which is designed to have minimal environmental impact and lasts days, not years, such as raising cattle, also does not need 17,000 liters of water to produce a kilogram of leather. With leather production, which accounts for about 18% of global greenhouse gas emissions, vital ecosystems are not destroyed. Unlike synthetic leather, Mylo, which is not petroleum-based, aims to reduce fossil fuel consumption and plastic waste from the oceans.
Others