Fashion
BACK THE CURTAIN OF THE DIOR AUTUMN-WINTER COLLECTION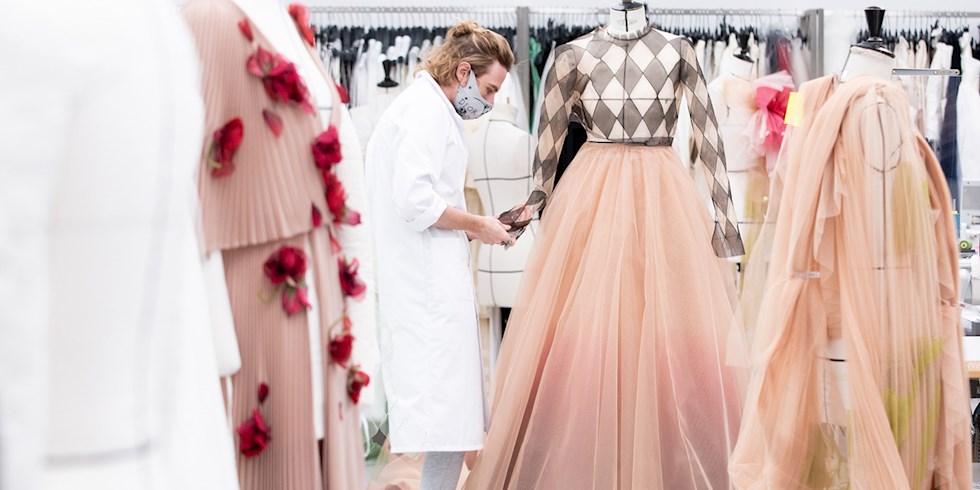 Inspired tales are actually tales that have a dark side in all their beauty. It is no coincidence that the movie directed by Fabien Baron is called "Disturbing Beauty". Since the mirror, which is frequently used in fairy tales, played the leading role in the Hall of Mirrors, this place was chosen as the Palace of Versailles. However, the mirrors in the space were covered with 14 trays made of beeswax and acacia thorns; because it was intended to question the mirrors that confirm us and our identity.
Black spreads so predominantly from skirts to Bar jackets that it ranges from the iconic Dior code Cannage motif to the hoodies, making a huge impression as if worn in Angela Carter's "Little Red Riding Hood".
Red is a transitional line in hooded coats. (Monsieur Dior writes in The Little Dictionary of Fashion: "I think a red coat is beautiful!") It brightens up the capes and coats along with the headdresses. It internalizes the Tartan pattern just like a rose motif from the archive. "Beauty and the Beast", on which Maria Grazia Chiuri based her story, came out of the pen of two female writers, especially with the version adapted by Jean Cocteau: Madame d'Aulnoy and Madame Leprince de Beaumont.
Dior Autumn-Winter 2021-2022 Collection, created with a new self-awareness, blends the memories of the past and maturity with a feminine sensitivity. Proceed to the photo gallery to see the details of the most memorable looks of this inspiring collection.
Others