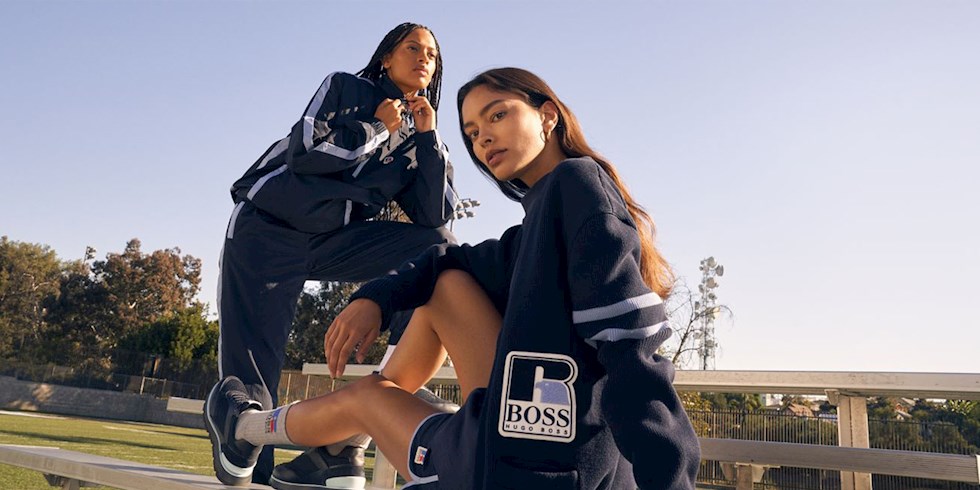 Our passion for rubber-on-the-waist parts has become more and more in recent months! That's why we are always happy to see super chic versions of athletic and casual styles. Pursuing this passion, Boss came together with Russell Athletic to present an 'off the court' version of classic sportswear. Aiming to make the rest of 2021 as comfortable as possible, Boss x Russell Athletic designed a 30-piece collection for both men and women.
At the same time, in the collaboration with unisex products, the Stedman sweater makes your clothes much more special with customizable monogram details. "Russell Athletic discovered sweatshirts almost 100 years ago and that's why it was great to work with such an experienced and heritage brand in sportswear," said Hugo Boss Brand Manager Ingo Wilts, emphasizing that the new collection celebrates the heritage of sportswear with modern touches. Founded in 1926 and seen as the inventor of the iconic sweatshirt piece, Russell Athletic is among the most important brands in the sportswear world. Russell Athletic, which interprets American clothing icons in a contemporary way with the Boss touch, used new fabrics and techniques. Russell Athletic, who updates the classic Boss suits in a sporty way, comes up with designs that do justice to the term 'comfortable & stylish'!
The Boss x Russell Athletic collaboration, which was first talked about in December, was presented live on March 24 at Gotham Hall in New York with a fashion show featuring famous models such as Bella Hadid, Ashley Graham and Lucky Blue Smith.
Others