Fashion
BVLGARI SERPENT IN THE PERSPECTIVE OF MARY KATRANTZOU
Designer Mary Katrantzou, chosen to freely reinterpret Serpenti Forever, is known as the "Queen of Designs" with her vibrant and maximalist designs. Katrantzou infuses her poetic and enthusiastic style into the enchanting snake figure, recreating the snake with life and optimism.
Combining Haute Couture craftsmanship with vibrant touches and jewelery-inspired details and bringing the feeling of happiness together at this intersection, the designer offers three new styles: Serpenti Metamorphosis bag, Serpenti Metamorphosis Handle bag and Serpenti Metamorphosis minaudière. These three models are complemented by textile products.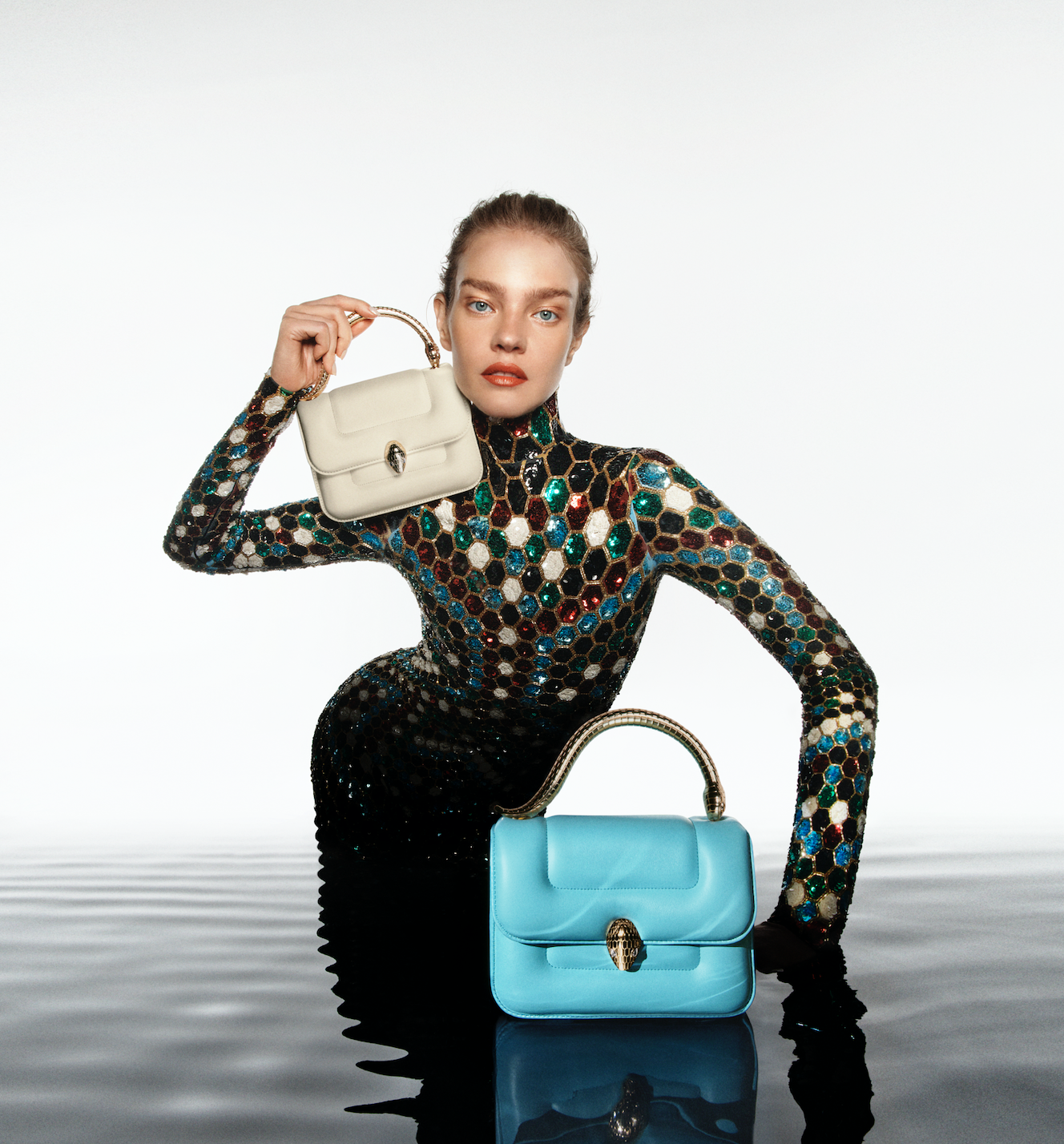 Connecting the transformational nature of the snake to the fascinating metamorphosis of butterflies, Mary Katrantzou brings to life an optimistic message about rebirth, evolution and change. Taking the Serpenti Top Handle model from nappa leather as a canvas, the Greek designer reflects a true Haute Couture craftsmanship to magnificent three-dimensional embroidery, the embroidery visually depicting the transformation of a tailed snake into a flying butterfly. Underlying this unusual design, the snakehead bag lock, modernized by Mary Katrantzou, heralds an undisputed victory. Each Serpenti Metamorphosis bag requires more than 40 hours of work by a professional artist. Each of the limited edition models are offered in small sizes of White Agate, Crystal Pink and emerald green, and the larger size in black.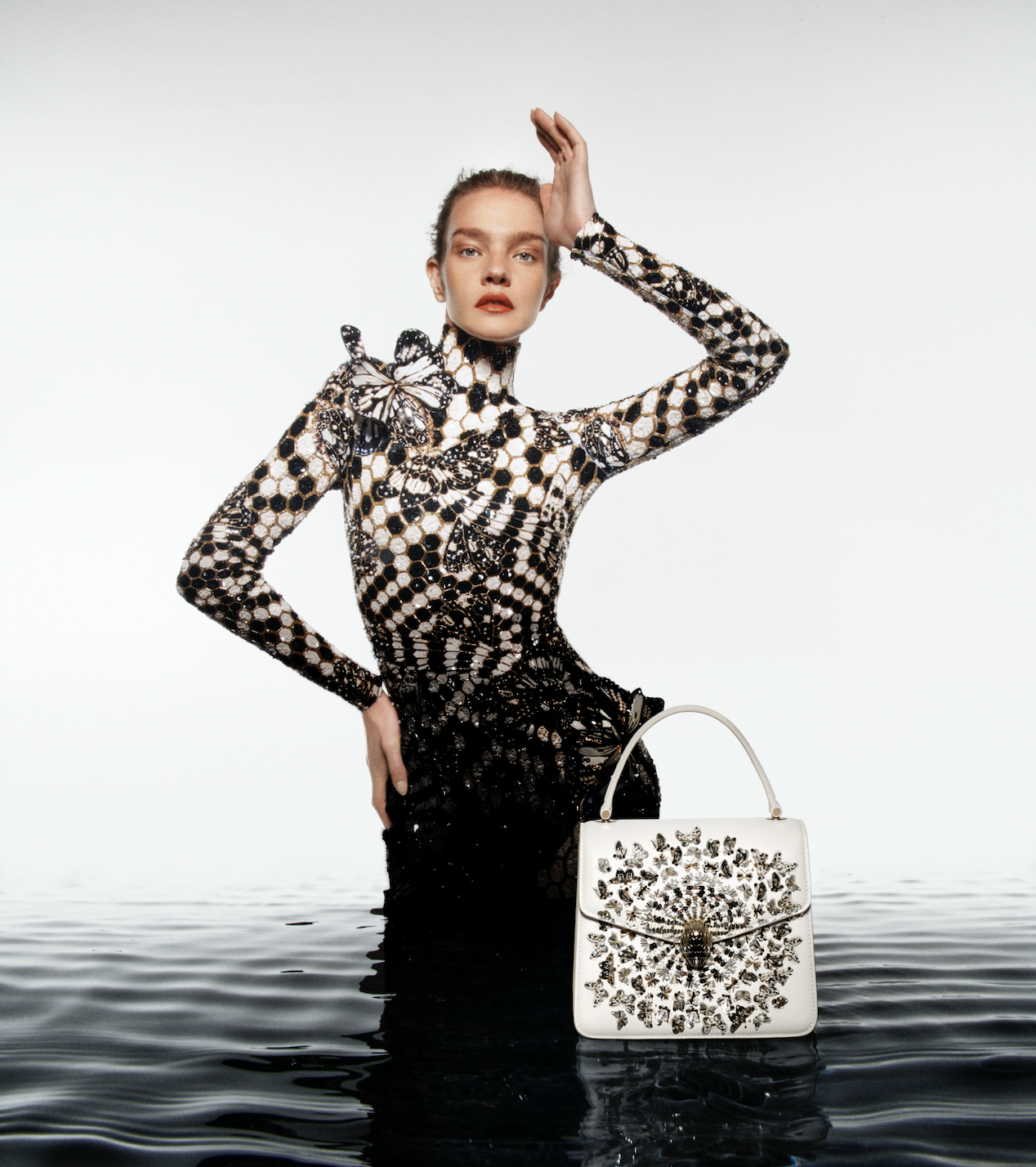 Reflecting Bvlgari's daring jewelry DNA, the Serpenti Metamorphosis Handle Bag combines an ultra-soft, extremely smooth quilted Nappa body with a unique metal top handle. It recreates the iconic design of the Serpenti heritage with courage and dignity. Reflecting the finest detail of the metamorphosis concept, this versatile bag can be transformed into a moving crossbody bag by removing the handle and attaching an elegant gold chain strap. This piece, which is a perfect combination of jewelery inspirations and leather craftsmanship, reflects the iconic snakehead bag lock with eyes made of pear-shaped precious stones with the interpretation of Mary Katrantzou. The bag is available in color options from ivory opal to pink crystal, from Aegean blue topaz to red agate, again inspired by precious stones.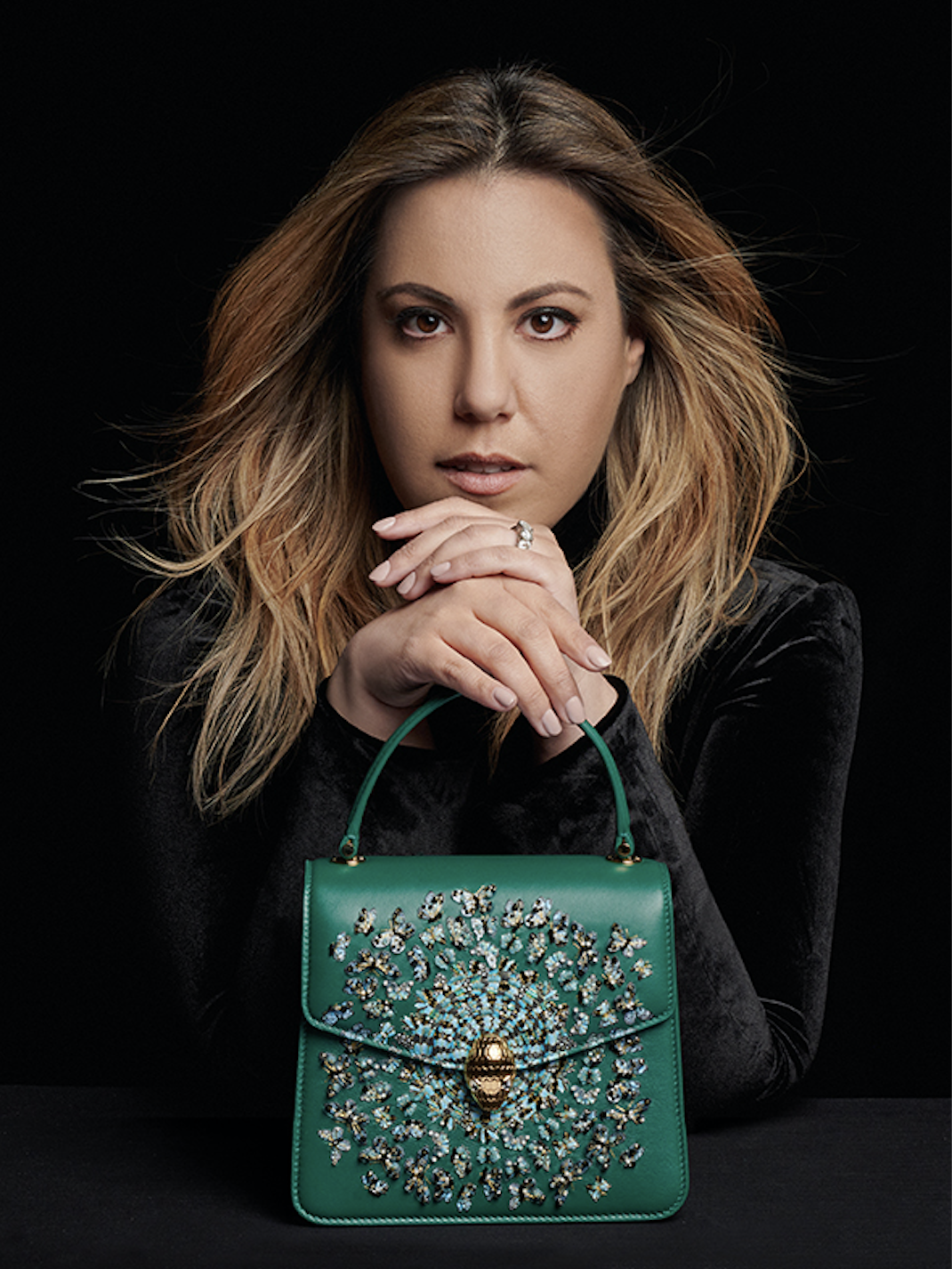 Mary Katrantzou (Bvlgari)
A jewel in its own right, Serpenti Metamorphosis minaudière focuses on the hypnotizing beauty of the iconic snakehead with its drop-shaped eyes and the perfection of its hexagonal scales. A true icon, Bulgari Serpenti is inspired by the watch and this is the first time that this inspiration is carried to a minaudière bag. This object of desire is presented in two different styles; A small size with long or short double chain straps in light gold or gold color, which can be worn crosswise to the body or wrist, as well as a handheld attractive medium size with a choice of black and white, multi-colored or crystal pink sequins.
All bags of the capsule collection are completed with an inner metal tag bearing the signature of "Mary Katrantzou x Bvlgari". Reiterating the wonders of nature metamorphosis, Mary Katrantzou demonstrates the contrast between the butterfly and snake motif through her masterpiece through mind-blowing patterns and color combinations in a variety of textiles, from light cashmere and silk scarves to ultra-versatile silk shelleys. The collection was promoted through a campaign photographed by French fashion photographer Hugo Comte, where Russian philanthropist and beauty icon Natalia Vodianova was introduced to the lens with specially designed Haute Couture overalls by Mary Katrantzou. The capsule collection will be available at selected Bvlgari boutiques worldwide and on Bulgari.com from April 15. Online pre-orders will start from March 21st.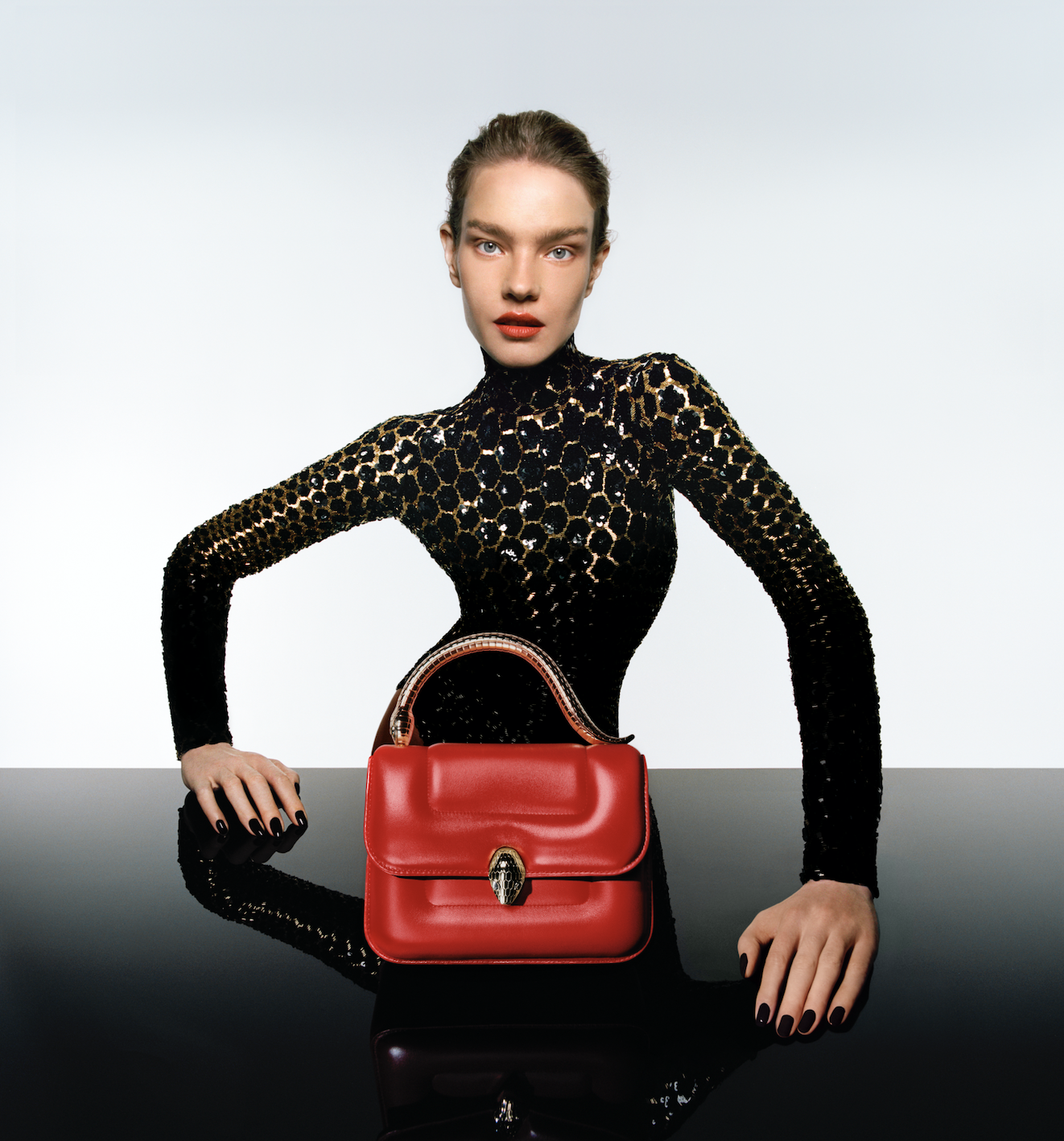 THE OMNIA CAPSULE EDITION – MARY KATRANTZOU
The Greek designer, who redesigned the Bvlgari Omnia universe as an optimistic and colorful dream world, collaborates with master perfumer Alberto Morillas to create a new and special fragrance, adding a touch of enthusiasm to the entire Omnia collection with a special packaging design. An enthusiastic collaboration with the cheerful spirit and lively charm of Omnia, the unbridled enthusiasm of Roman Bvlgari and the bold, creative approach of Mary Katrantzou.
Others