Fashion
Fashion's Newest Comfort Trend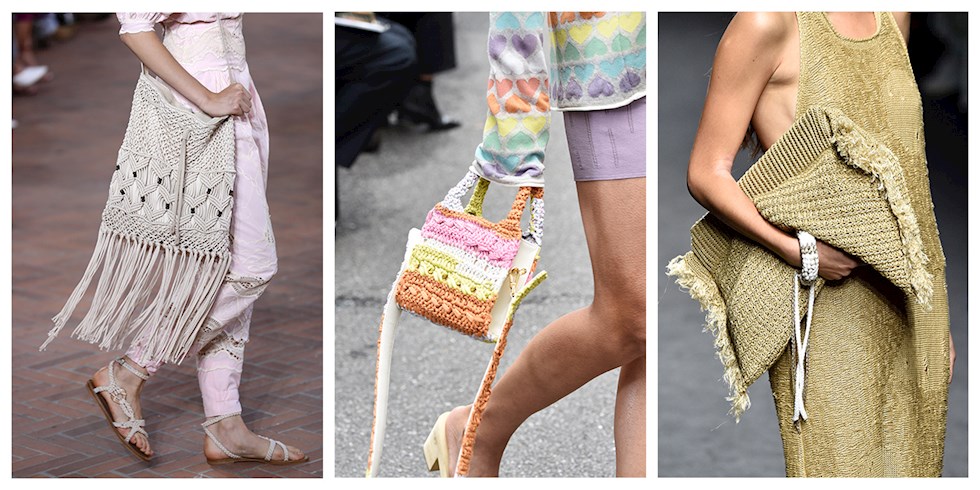 We are experiencing a change in bag usage every season. While we spend a period with micro bags that we can only carry our coins, now we prefer the macro bag trend where we carry cologne, extra masks, disinfectants and much more. Although we love to wear glamorous and maximalist styles, let's confess that we spent most of this year wearing knitwear or sweat suits. In 2020, when comfort is at the forefront, we could not give up the same pajamas or soft 'loungewear' styles for days. This theme of comfort started to be reflected not only in our home style but also in street style and catwalks. Knitwear, which has a place under the spotlights, can now be called the 'it-fabric' of the period. This fabric, which became a 'trend' with Katie Holmes' knit bralet and cardigan duo a few seasons ago, became even more popular in the summer with the knitwear worn by Rosie Huntington-Whiteley and Hailey Bieber. While knitwear styles from top to bottom feature warm squares on our Instagram page, now we see knitwear wrapping accessories.
Super soft knitwear bags, which we saw in the Spring-Summer 2021 collection presentations held digitally or without an audience, carry the it-fabric to the it-bag form in the upcoming season. Like the pillow inspiration of fluffy coats, the softness of feathered bags or the quilt effect of quilted coats, knitwear makes it possible to carry the effect of home comfort to the street.
It is not surprising that house style dominates the street style nowadays when the coding of "home = safe place" is in our minds. After getting used to the comfort of our safe zone, the fashion industry allows us to carry items from our house with us when we go out. Knitwear bags, which will be indispensable for the elegance of knitwear from top to bottom, offer a modern style as well as a soft touch. Blending the festival-inspired crochet texture we see in the summer months with the warm knitwear texture of the winter months, this bag trend can be called the newest 'comfort' trend of fashion!
If you are ready to bring home comfort to the street, you can examine the knitwear bags we have selected for you in the photo gallery.
Others