Fashion
JULIA BECOMES ROBERTS CHOPARD'S NEW BRAND Ambassador!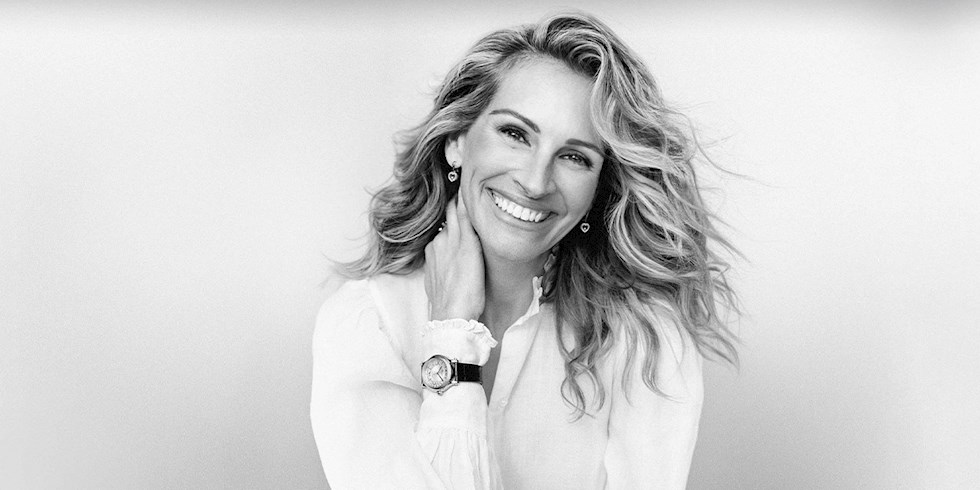 Created in 1993 by Chopard's Co-President and Art Director, Caroline Scheufele, the Happy Sport watch represents the essence of the expression Joie de Vivre, and is a watch with a free-spirited appeal. Chopard, who chose Julia Roberts as the face of the campaign, is inspired by the powerful life energy of the Oscar-winning actress, a contemporary icon, and her unique and never-failing smile.
Actually the mother of Scheufele, the creator of the name "Happy Diamonds". When he sees the movement of the diamonds on the dial: "These diamonds are happier than they are free." says.
That's why Julia Roberts is the perfect person to be the face of the Happy Diamonds campaign. An iconic actress with countless cult movie roles and a smile that is noticeable from miles away. Perfect harmony!
Because of Chopard's unending passion for filmmaking, Caroline Scheufele created a short film with the intersecting perspectives of contemporary artists, like the craftsmanship of a jeweler. Young filmmaker and versatile Xavier Dolan, whose name appears regularly on the Cannes Film Festival awards list, captured the liveliness of the match between Julia Roberts and Happy Sport and shot the film of the campaign.
Dolan, who makes the encounter with Julia Roberts impressive like a fireworks display, brings together the irresistible energy of sparkling diamonds with Roberts' joy and dynamism.
Others