Fashion
MICHAEL KORS CELEBRATED ITS 40 ANNIVERSARY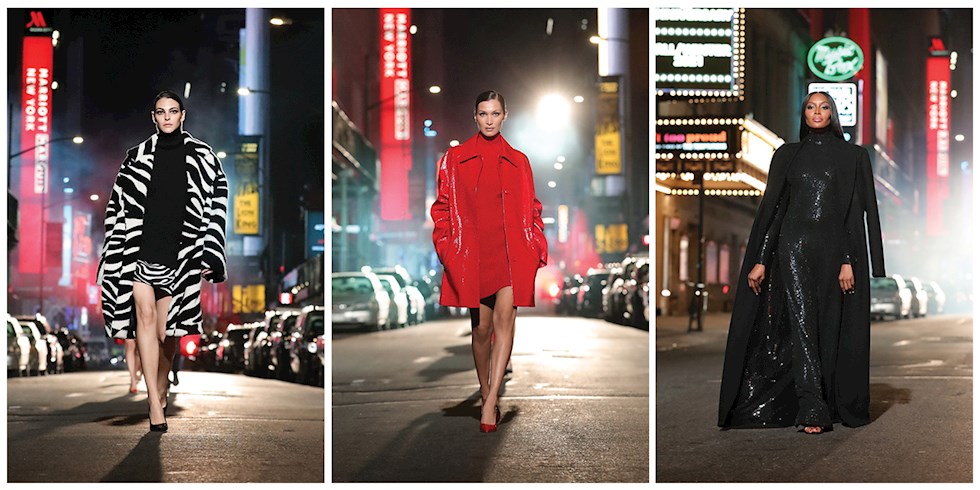 Theaters have been closed for over a year… Maybe for the first time during the pandemic the Broadway lights have come on again! The reason for the mobilization in the Theater District, Shubert and Music Box Theaters was the fashion show celebrating the 40th anniversary of Michael Kors. Kors, bringing new life to the fashion and performance arts sectors of New York, created a celebration atmosphere in the city. Kors, who is both a New York lover and a musical enthusiast, presented the Autumn 2021 collection with a variety of supermodel staff such as Bella Hadid, Naomi Campbell, Shalom Harlow, Helena Christensen, Liya Kebede, Karen Elson, Paloma Elsesser, Precious Lee and Alex Wek.
Michael Kors, who welcomed the audience with a live broadcast in Times Square in the morning, shared a pre-shot clip of his favorite pre-theater Sardi's restaurant, where the cartoons of movie stars are. Kors' important anniversary was celebrated in the video featuring the most famous stars of Broadway such as Bette Midler, Chita Rivera, Bernadette Peters, Kristen Chenowith and Billy Porter with Zoom's gallery image. At the same time, the actors who asked for donations from the audience for the 'The Actors Fund', which helped 40 thousand people working in media such as dance, theater, opera, music, film, television and radio throughout the pandemic, added a different importance to the anniversary of Kors.
After the video at Sardi's restaurant, Shalom Harlow opened the fashion show with the iconic styles of Kors on the podium set up in West 45th Street. In the collection, which featured suits, wool coats, luxury knitwear, leather trench coats and sequined toilets, vibrant reds, metallics and zebra patterns stood out among grays and blacks.
The models walking towards the Shubert Theater watched the performance of Grammy Award nominee Rufus Wainwright, paying attention to social distance. Wainwright, who sang songs such as "City Lights," "New York State of Mind," and "There's No Business Like Show Business," captivated both the models and the audience. Taking the stage after Wainwright's performance, Michael Kors gave a very clear message with the Autumn 2021 fashion show: THE SHOW MUST CONTINUE!
You can see Michael Kors's Autumn 2021 collection in the photo gallery …
Others