Fashion
ON OUR RADAR: CUT-OUT DETAILS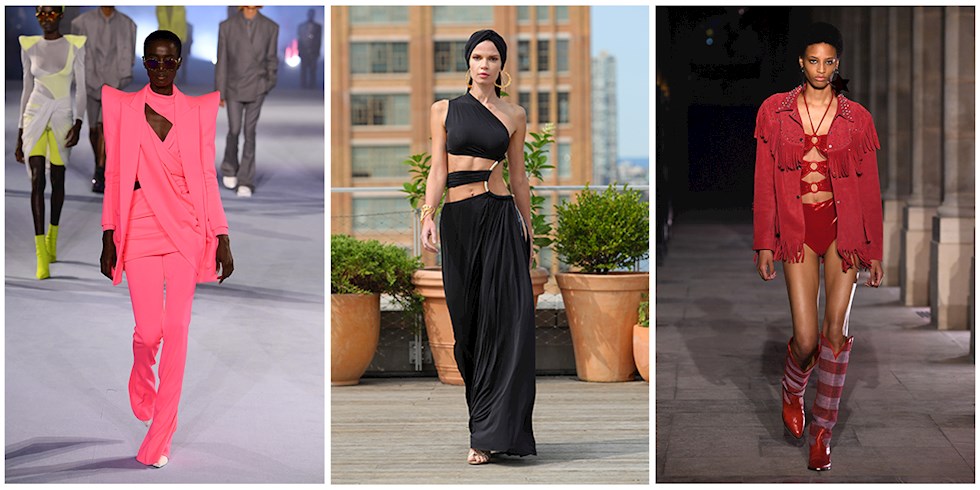 2020 has been a year to test us, so we are doing the tests in 2021! It's time to try new and exciting trends after months of comfort and convenience. The extra maximalist silhouettes we see on the catwalks point to the return of glamor and glamorous details in fashion. A trend that will facilitate the transition from sweatpants to frilly fluffy dresses is cut-out details! Located on the fine line between minimalism and maximalism, these surprise windows add a striking effect to minimalist cuts.
The cut details that we saw only in dresses and blouses in previous seasons are now on jackets and even trousers and skirts … The simple but impressive cut details we have seen in the Spring Summer 2021 collections of numerous brands such as Christopher Esber, Chloé, Alexander McQueen, Chanel, Balmain and Isabel Marant, bringing your body and clothes together. it almost creates a pattern appearance. The new generation décolleté, which is like a revolt against the classic décolleté such as legs, chest and back, is on the shoulders, waist, legs or neck. This low-cut trend, which opens a nice window to turtleneck sweaters, cut details in fitted dresses or cuts in the waist of trousers, adds a contemporary interpretation to the classics.
You can also combine the cut-out details that you can try in different styles with the 'lzayering' trend. You can turn to innovative styles with shirts you wear under a cut-out detailed sweater or a tulle blouse you wear under a jacket with a shoulder window. These cut details, which started a rush of décolleté in taste, have already entered the radar of many celebrities. Kylie Jenner, Hailey Bieber, Dua Lipa and many more celebrities like cut-out details are ideal for a mysterious yet attractive style.
You can examine the detailed cut-out designs we have chosen for you in the photo gallery …
Others