Fashion
SABO SLIPPERS ON THE STREETS!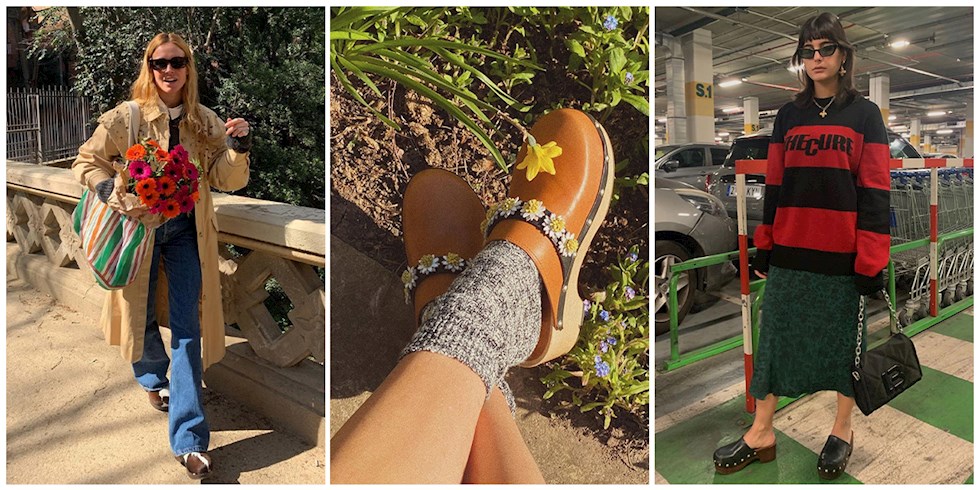 When we were to start wearing stilettos, the comeback of high heels took place in a very interesting way. After a year when the streets, galleries, cinemas and cafes are empty and silent, we are raising the voice of our existence with fashion! Be prepared to cheer up the streets with the sounds of clogs after an unhappy and quiet year. We fill the streets with enthusiasm with every step we take with sabers coming out of their hiding places.
So how and when did these wooden slippers become fashionable? Clog slippers worn by flower children in the 70s became a 'trend' in the following years with their heeled versions. Clogs, which had not been seen for a while, started to reappear with the comfort trend of last year. These retro slippers worn by Instagram influencers are on their way to becoming more popular than perhaps ever before.
Clogs, which are both comfortable and eccentric, are also preferred by celebrities such as Sarah Jessica Parker, Michelle Williams and Alexa Chung. Known for their Bottega Veneta, Chloé and even super chic styles, Chanel's Spring-Summer 2021 runways have taken over not only Instagram fashion but also luxury fashion runways. No more words needed! It's time to put on the clogs!
In the photo gallery, you can examine the heeled and non-heeled clog models we have chosen for you …
Others