Fashion
Spring 2021's 8 'Statement' Color Trend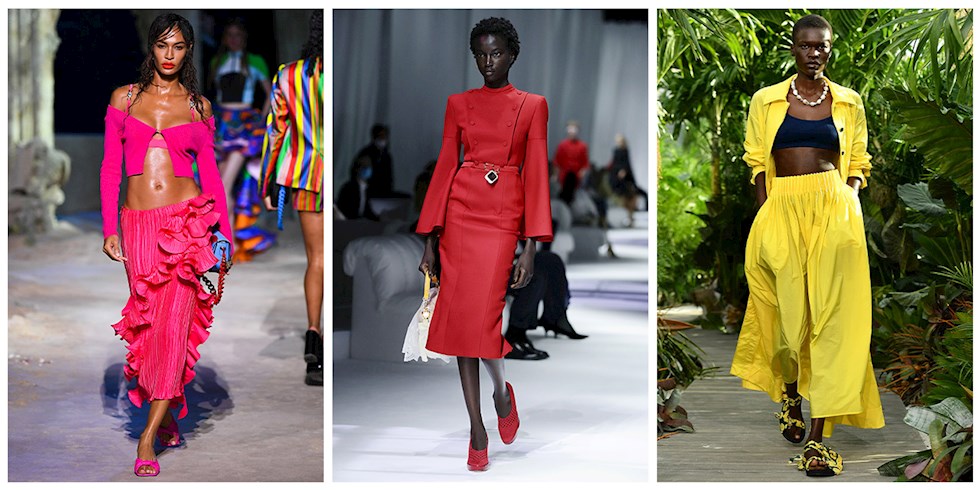 We can divide people into two in terms of color experimentation… Minimalists who do not differ from gray, black, white and beige, or maximalists who do not hesitate to use all colors together. Of course, this sharp distinction belonged to the period when the suits were for men and the patterns were for women. This is no longer the case! Now we can see neons in minimalist styles, creamy beiges and classic black and white in maximalist styles. Everyone can benefit from every shade of the rainbow! The hues that we call 'statement' in color trends have also changed in the fashion without rules.
Classic hues that become 'statements' depending on the way and place of use are among the trends we saw in Spring 2021. While we see classic whites and blacks meeting in asymmetrical cuts and geometric patterns, on the other hand, we see the lotte tones that warm us up. In another corner of the soft and classic tones, neon-like fuchsia, greens and lemon yellows appear. Offering limitless combinations and styles, these statement colors raise the fun of our new season wardrobe.
Unlike the earth tones and grays we saw in Autumn 2020, the Spring 2021 colors, which are much more dazzling and mod-enhancing, come to take the burden and mood of the last year from us. These colors, which transform even knitwear and sweat suits that we cannot give up, into runway fashion, allow you to create looks that are unlike the Instagram style pages at home, on the street or in sports. In the Spring 2021 season, when pigments are on the rise, maximal silhouettes meet with minimal colors, and minimal colors meet with maximal silhouettes… But the result is the same: high-energy styles!
On the photo gallery you can see the 8 'statement' color trend of Spring 2021…
Others