Fashion
STELLA MCCARTNEY MET WITH GREENPEACE FOR WORLD DAY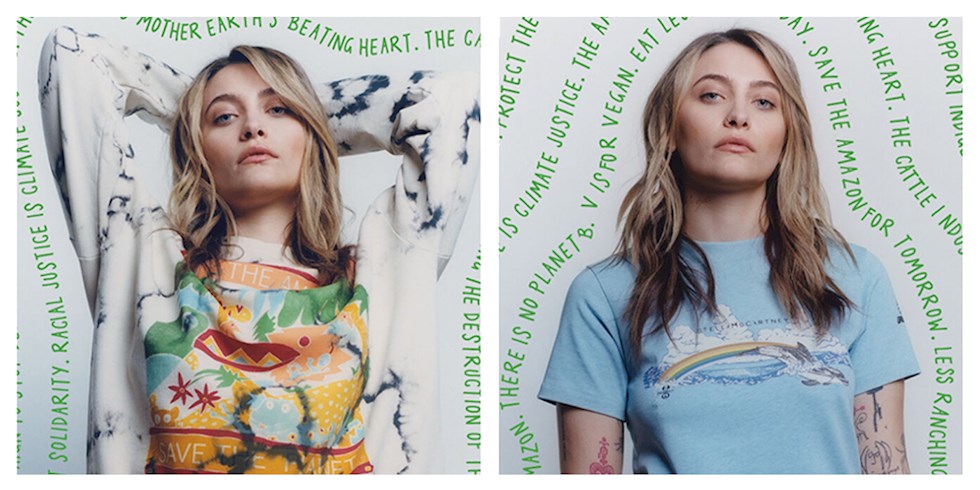 Stella McCartney, one of the pioneers of sustainable luxury, launched a capsule collection with Greenpeace for trees that have been destroyed in the Amazonian forest due to industrial agriculture and meat production. The Stella x Greenpeace capsule collection aims to protect the world and wildlife, while celebrating the 20th anniversary of Stella McCartney and the 50th anniversary of Greenpeace. Stella x Greenpeace collection, part of McCartney's Spring Summer 2021 collection, went on sale on April 23rd.
Inspired by vintage eco-activist designs, the collection includes two graphic t-shirts and two sewat shirts made with organic cotton. "I couldn't be more proud than Stella McCartney was a vegetarian brand since day one and supporting an incredible organization like Greenpeace," says Stella McCartney about the collection in soft and pastel shades. he added.
"I hope everything doesn't return to normal in 2021, but instead I hope we become more conscious of our choices in particular," said McCartney. "Valuable forests like the Amazon should not disappear due to meat production. Reducing meat in your diet can help protect the Amazon against deforestation and help protect this vital ecosystem and our climate for future generations, "he added.
In addition to the capsule collection, McCartney donated to Greenpeace's Amazon forests campaign with the Stella McCartney Cares foundation, highlighting its position in sustainable fashion as usual.
Others