Fashion
THE MERMAID EFFECT IN YOUR SPRING WARDROBE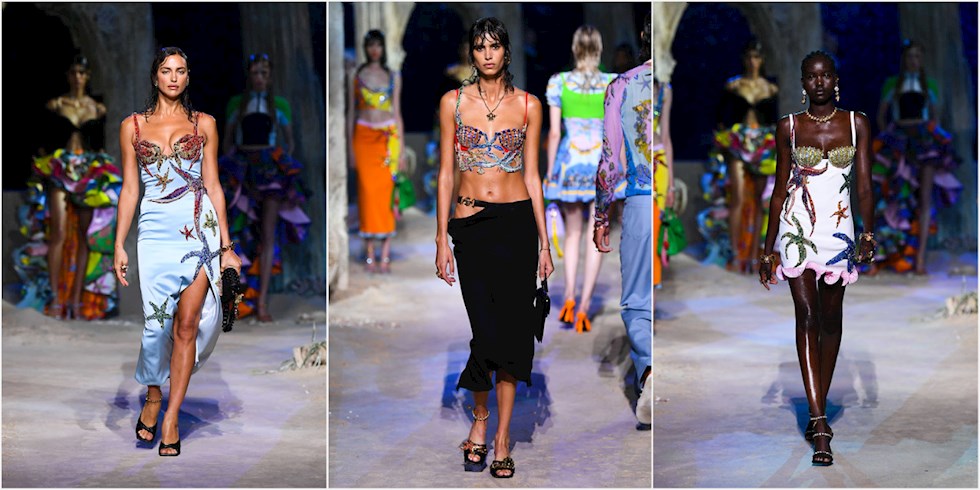 There are quite a few alternatives to the floral patterns we see in almost every spring season: seashells, starfish and fish patterns! We can collect all these patterns under the name of 'mermaidcore'. This trend, which makes us wonder about the unknowns of the ocean more, first appeared on Versace's Spring Summer 2021 podium. Donatella Versace, who turned the fashion show space completely under the sea, carried the unknowns of the oceans to clothes. Now, this mermaid breeze, which gradually affects many brands, is on its way to becoming one of the favorite trends of fashion.
According to the data of the fashion search platform Lyst, searches for words that evoke the ocean and seas such as 'mermaid', " starfish " and " seashell " have increased significantly compared to previous years. However, we can say that besides Versace, many brands have also decided to move our wardrobes under the ocean. This 'mermaidcore' trend, which is different from the seashell jewelery we have seen in previous years, influences bag forms and clothing patterns.
We tried to comb our hair with a fork and wanted to talk to the fishes with the "Little Mermaid" cartoon that we watched as a child… We try the 'Mermaidcore' trend and refer to the days when we wanted to wear a fishtail instead of a school uniform!
You can examine the ocean-inspired pieces we have chosen for you in the photo gallery …
Others