Fashion
WE LOOK AT LIFE FROM PINK GLASSES
Pantone may have set the color of 2021 as yellow and gray, but Instagram and Spring 2021 fashion shows point to a completely different color: fuchsia pinks! After a cloudy and dark year in terms of mood, perhaps what we need is to look at life through pink glasses.
Dynamic fuchsia pinks, which make us look around with much more enthusiasm and joy, come to fulfill our energy.
Cotton candy pinks, which have already started to wrap Instagram accounts, can be called the most popular color trend of Spring 2021. When we look at it, these pinks, which illuminate all warm feelings and positivity within us, also stood out in the collections of brands such as Chanel, Balmain, Isabel Marant, Versace and Jason Wu.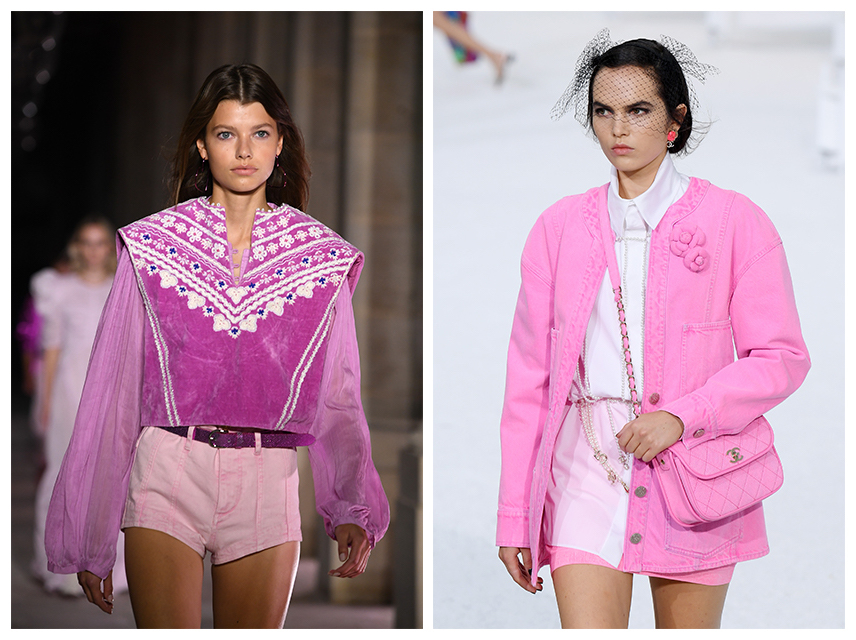 Isabel Marant and Chanel Spring Summer 2021 Fashion Shows (Getty Images)
Fuchsia pinks, which are at least as remarkable and impressive as neon tones, dazzle our eyes, even if not as much as 80s neons. In dresses, blouses, coats, jackets, accessories, shoes… In short, hot pinks seen in fashion and all items you can think of in your wardrobe are the favorite of catwalks and streets.
In monochromatic styles, you can combine fuchsia, which creates a 'statement' look on its own, with yellows, oranges and reds in your wardrobe to create looks that will make the rainbow jealous. Fuchsia pinks, which are quite different from the Milennial and powder pinks we have seen in the previous seasons, evoke the best feelings of the season. If there's anything you need to boost your mood this season, it's these pinks!
You can examine the fuchsia pieces we have chosen for you in the photo gallery ….
Others