Fashion
WE SAY HELL TO SPRING WITH FLORAL DRESSES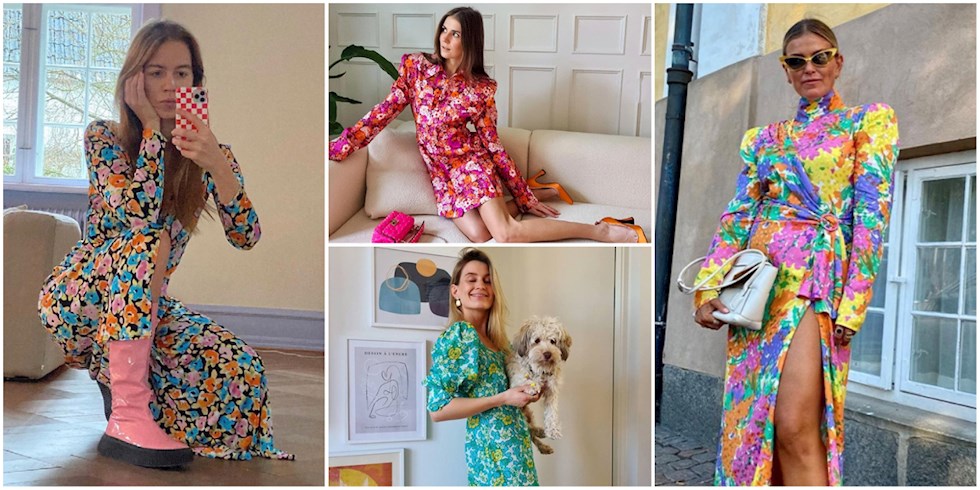 We are sure that you start to smell the scents of fresh flowers while walking on the street or in the parks! The blooming flowers, which are the biggest sign that spring is officially coming, continue to be a source of inspiration for clothing trends. The flower patterns that we see in dark tones in the Autumn – Winter seasons create an atmosphere of feast in the spring months. Flowers blooming in our wardrobe along with nature both raise our mood and color our style.
Floral patterns are seen this season on ruffle details, balloon sleeves, ruffle and oversized cut dresses. Spring 2021 floral patterns, especially in which the colors we call 'technicolor' stand out, manage to reduce the uncertain and gray air in the world to some extent. You are guaranteed to be the undisputed street style star with these vibrant-toned floral patterns that open up and refresh us when we wear them!
You can wear floral patterns that you can choose in loose-fitting shirt dresses in your Zoom meetings at home, and in frilly and mini sizes on the street. Floral dresses, which create a stylish style with knee-high boots in transition seasons, refer to the 'grunge' style with thick soled boots. Flowered dresses, which can take on completely different styles according to the shoes, bags and accessories you match, are among the patterned pieces that we cannot give up this spring as in every season. When we say minimal flowers, huge flowers, 60s-inspired psychedelic patterned flowers, we can even categorize floral patterns into different categories! This timeless trend that adapts to every style, is the kind that will make even flowers in nature jealous …
If you are ready to adapt to nature with your wardrobe, you can examine the floral patterned dresses we have chosen for you in the photo gallery.
Others